Martin A. De Sapio, AIA
270 South Main Street New Jersey 08822
​
Email: info@desapio.com
Phone: 908/788-5222 ext. 206
Fax: 908/788-6877
​
Martin A. De Sapio, AIA
270 South Main Street New Jersey 08822
​
Email: info@desapio.com
Phone: 908/788-5222 ext. 206
Fax: 908/788-6877
​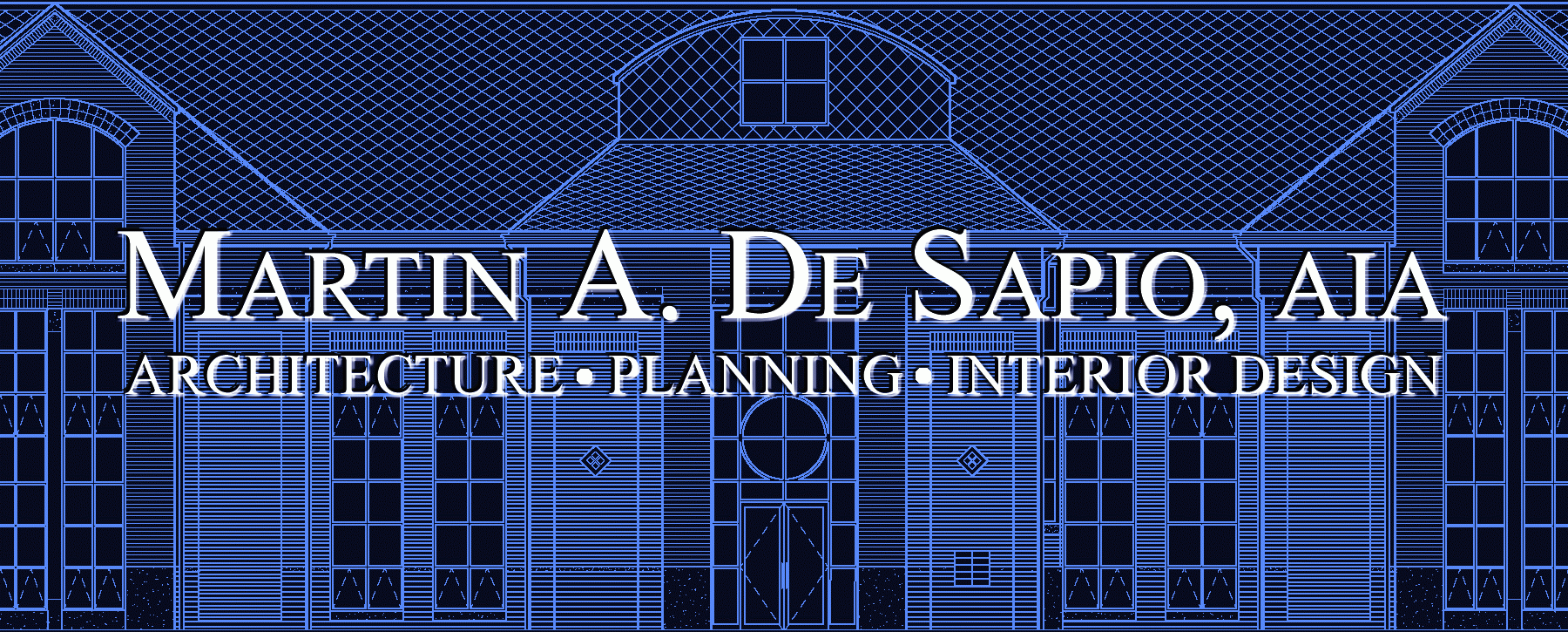 OUR LADY OF GOOD COUNSEL
Pompton Plains, New Jersey
Description
The design of the new 530 seat church for Our Lady of Good Counsel is an example of evolving a traditional church form into something current and extraordinary through the manipulation of interior volumes, materials and detailing.
​
The façade of the building is a unique brick blend with intricate design details throughout, including cast stone components. The clerestory spaces above the narthex and the bell tower are clad with field-formed metal diamond-shaped panels and standing seam roofs.
The brick work is carried into the interior of the worship space where it meets a rich combination of woodwork and porcelain tile. Six large dormers flank the main axis of the roof and worship space, with suspended wood ceilings, wood beams, and a wood and glass wall with up-lighting. There is an interplay of light and dark elements throughout the building that brings the space to life.
​
The building includes a daily chapel that can be used for overflow seating, a niche for the blessed sacrament, and numerous architect-designed liturgical furnishings.