Martin A. De Sapio, AIA
270 South Main Street New Jersey 08822
​
Email: info@desapio.com
Phone: 908/788-5222 ext. 206
Fax: 908/788-6877
​
Martin A. De Sapio, AIA
270 South Main Street New Jersey 08822
​
Email: info@desapio.com
Phone: 908/788-5222 ext. 206
Fax: 908/788-6877
​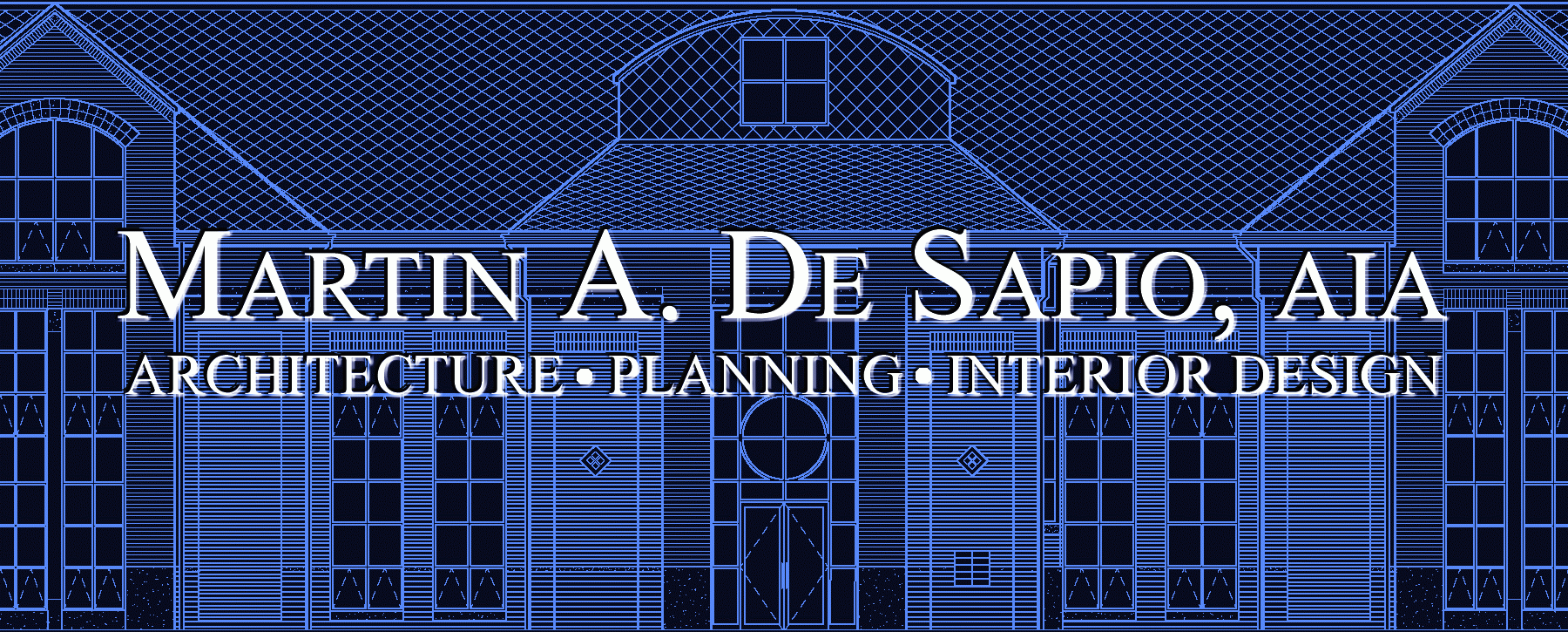 OUR LADY OF THE SNOWS
Floral Park, Queens, New York
Description
Our Lady of the Snows Church was dedicated by Bishop DiMarzio in August of 2008. The new church, with a worship space that seats 800, is attached to the existing parish hall and school and connected by a split-level stair and future elevator. After considering numerous planning schemes for the site, which consists of an entire city block, the decision was made to demolish the original chapel building to make way for the new church.
​
Visitors to the church first experience the entry plaza which is defined by curved brick and concrete masonry walls and sculpture niches, which reach out to embrace people entering the main doors. Upon entering, we are engaged with the dramatic carved spaces of the lobby and narthex. These carved forms define the boundary of support spaces on either side of the main axis of the church while preparing one for the experience of the worship space beyond.
The circular narthex is the transition space to the worship space, and also acts as a hub and entry space from the other two streets that front the property. At the center of the narthex, the main building axis shifts at a forty five degree angle to align with the processional center aisle of the worship space. The main axis extends through the center of the sanctuary, altar, and tabernacle, culminating at the twelve foot high stained glass window depicting the Virgin Mary.
Mary stands alone as the only piece of figurative glass within the other abstract stained glass windows. All of the stained glass was salvaged from the now-demolished Our Lady of the Skies Chapel at JFK airport and was refurbished by Rohlf Stained and Leaded Glass Studio.
​
The aisles of the worship space radiate from the center of the altar platform and terminate at tall, non-figurative stained glass windows flanked by brick piers. The central skylight, located fifty feet above the altar, brings natural light into the worship space. Future phases of the project include a bell tower over the tabernacle and conversion of the previous church into a gymnasium/auditorium.