Martin A. De Sapio, AIA
270 South Main Street New Jersey 08822
​
Email: info@desapio.com
Phone: 908/788-5222 ext. 206
Fax: 908/788-6877
​
Martin A. De Sapio, AIA
270 South Main Street New Jersey 08822
​
Email: info@desapio.com
Phone: 908/788-5222 ext. 206
Fax: 908/788-6877
​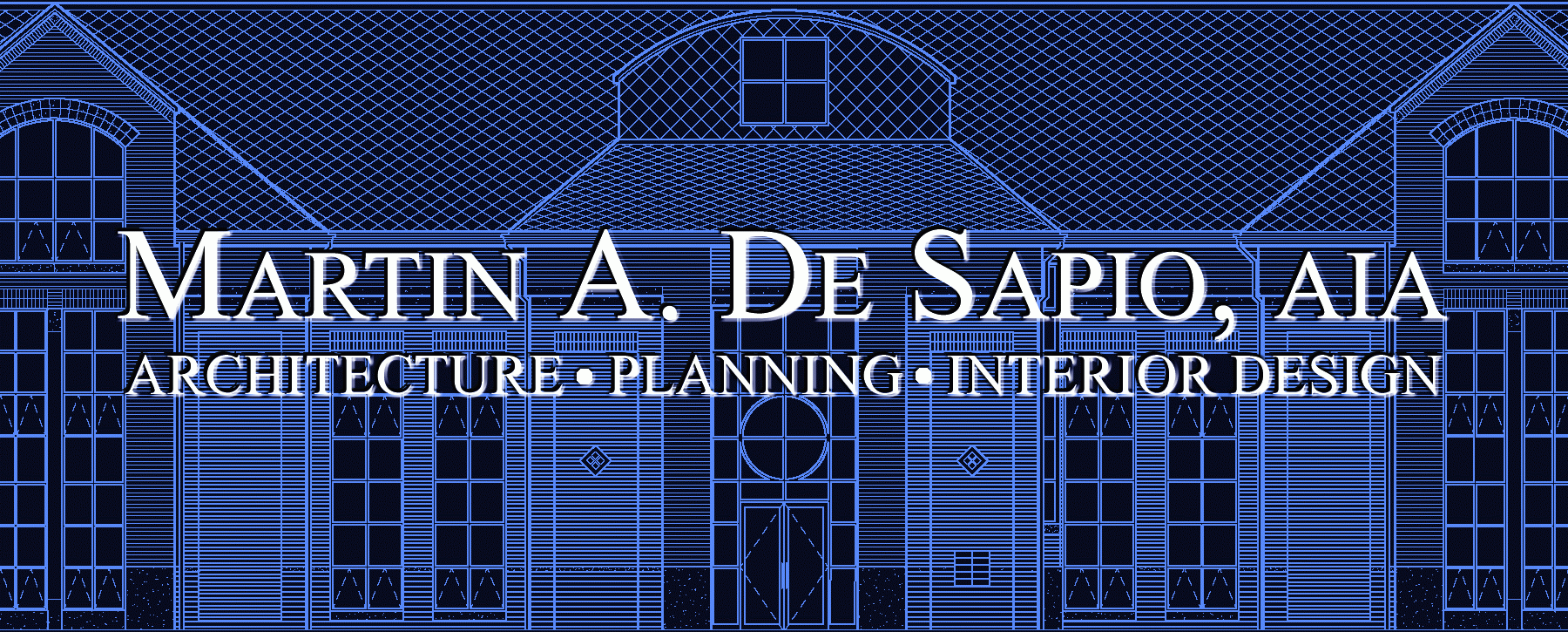 080-2 St Charles Borromeo(U)
ST. CHARLES BORROMEO CHURCH
Skillman, New Jersey
Description
The site for Saint Charles Borromeo is an expansive rural property formerly owned by the State of New Jersey, with the church situated at the crest of a gentle hill with distant views to the south and west. The parking lot is located at the interior of the site, and this orientation allows clear views of the building on its site from Burnt Hill and Skillman Roads.
​
The St. Charles Borromeo Church Complex was designed and constructed in two phases in 1992 and 2006. As the architect for both phases, a continuity of design was developed and the full program was completed as membership grew and funds became available.
​
The building includes a Worship Space for 580, Daily Chapel, Gathering Spaces, offices for staff and ministries, Multi-Purpose Rooms, Youth Center, Social Hall, and Commercial Kitchen.
The gathering spaces, with large brick arches about their perimeter, are visible from the many vantage points and approaches around the site and signify the main points of entry for Church and parish activities. Pedestrian circulation converges at the plaza, which is buffered from the road by the church. The plaza affords views of the landscape and provides space for outdoor parish activities. The community aspect of the worship space is enhanced by the central skylight and detached sanctuary that is positioned among the congregation.
Two large windows relate to the gathering space and admit natural light, and a third window connects to a day chapel. The building is constructed of dark ironspot brick on wood framing, with brick employed on the interior of primary spaces. The balance of finishes are laminated timber, millwork, resilient terrazzo tile, natural aluminum finish metals, and stainless steel hardware.