Martin A. De Sapio, AIA
270 South Main Street New Jersey 08822
​
Email: info@desapio.com
Phone: 908/788-5222 ext. 206
Fax: 908/788-6877
​
Martin A. De Sapio, AIA
270 South Main Street New Jersey 08822
​
Email: info@desapio.com
Phone: 908/788-5222 ext. 206
Fax: 908/788-6877
​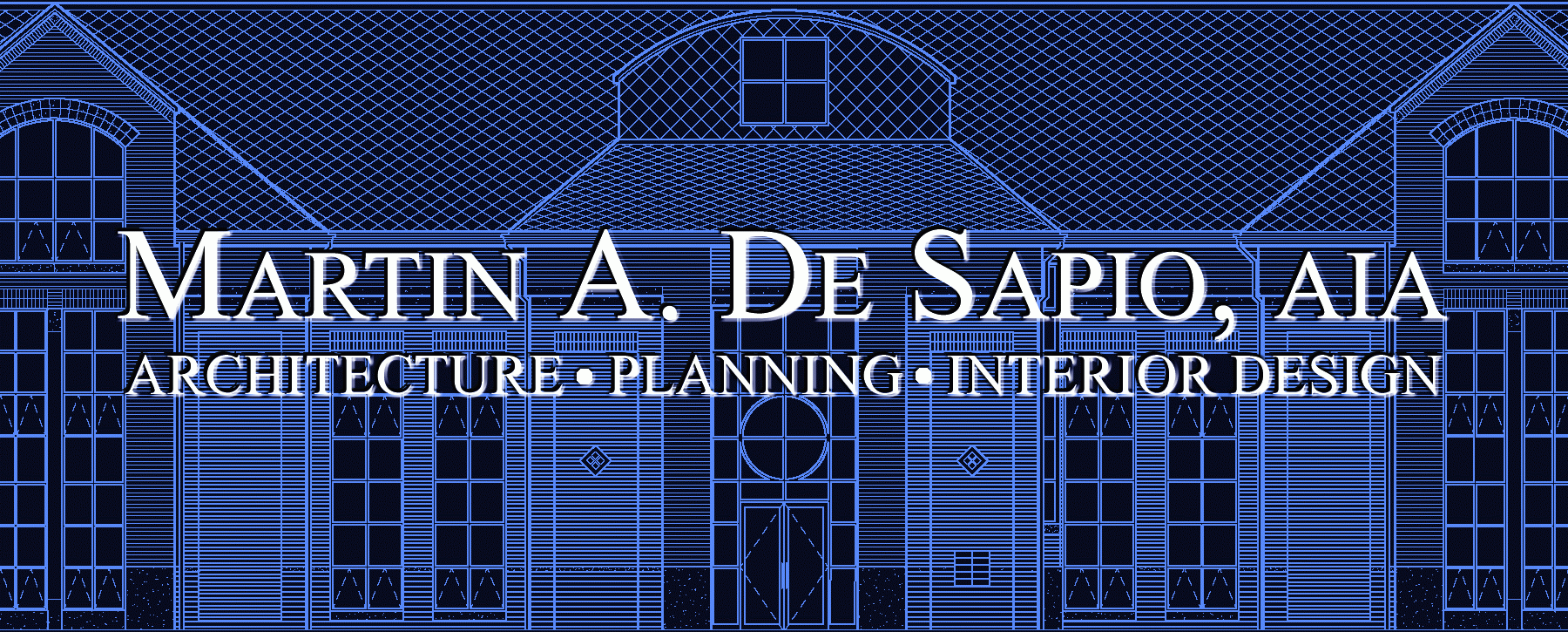 ST. JOSEPH CHURCH
Carteret, New Jersey
Description
St. Joseph Church was originally constructed in 1955 on a corner site in a residential area in Carteret. The existing building, of brick and limestone construction, was traditionally organized in a linear plan with a central aisle, and a raised sanctuary opposite the main entry of Carteret Avenue. The building has two floors which are split-level relative to grade, creating accessibility problems. The building proved to be unsuited to current parish needs and the directives of the Catholic Church, with poor lighting and acoustics, and qualities unsupportive of social interaction.
The renovation involved a complete reorientation of the worship space and entry sequence bisecting the original axis. The new plan, with pews reconstructed from the old pews, positions people close to the sanctuary and visible to each other, allowing a more active participation in the celebrations. The former elevated sanctuary is now a day chapel providing overflow seating with moveable glass doors.
​
The new addition is a baptistery and gathering space sited beside the nave wall. The half-story elevated position of the primary level is dramatized by a radial public stair and terrace.
Ramps provide barrier-free access to the main level and lower parish hall. The new stone building signifies the restructuring of the spatial sequence and axis and formally connotes a public focus and place for religious purpose.
A gabled window is the transition element through the existing wall plane from the addition and is the catalyst for a dialogue of roof forms and window types between old and new. The addition is clad with Indiana limestone, an elaboration of the limestone fascia, window surrounds, and belfry of the original building. Limestone detailing is based on 2' by 4' panels, finger-jointed at the corners, with cut recesses and eaves.
Materials include masonry bearing walls, steel floor framing, wood roof framing, gypsum ceilings replacing Tectum, porcelain tile, reconditioned terrazzo, oak millwork, and a granite font. The re-engineered acoustic and lighting systems are programmable and along with the new pipe organ; reanimate the interior environment.