Martin A. De Sapio, AIA
270 South Main Street New Jersey 08822
​
Email: info@desapio.com
Phone: 908/788-5222 ext. 206
Fax: 908/788-6877
​
Martin A. De Sapio, AIA
270 South Main Street New Jersey 08822
​
Email: info@desapio.com
Phone: 908/788-5222 ext. 206
Fax: 908/788-6877
​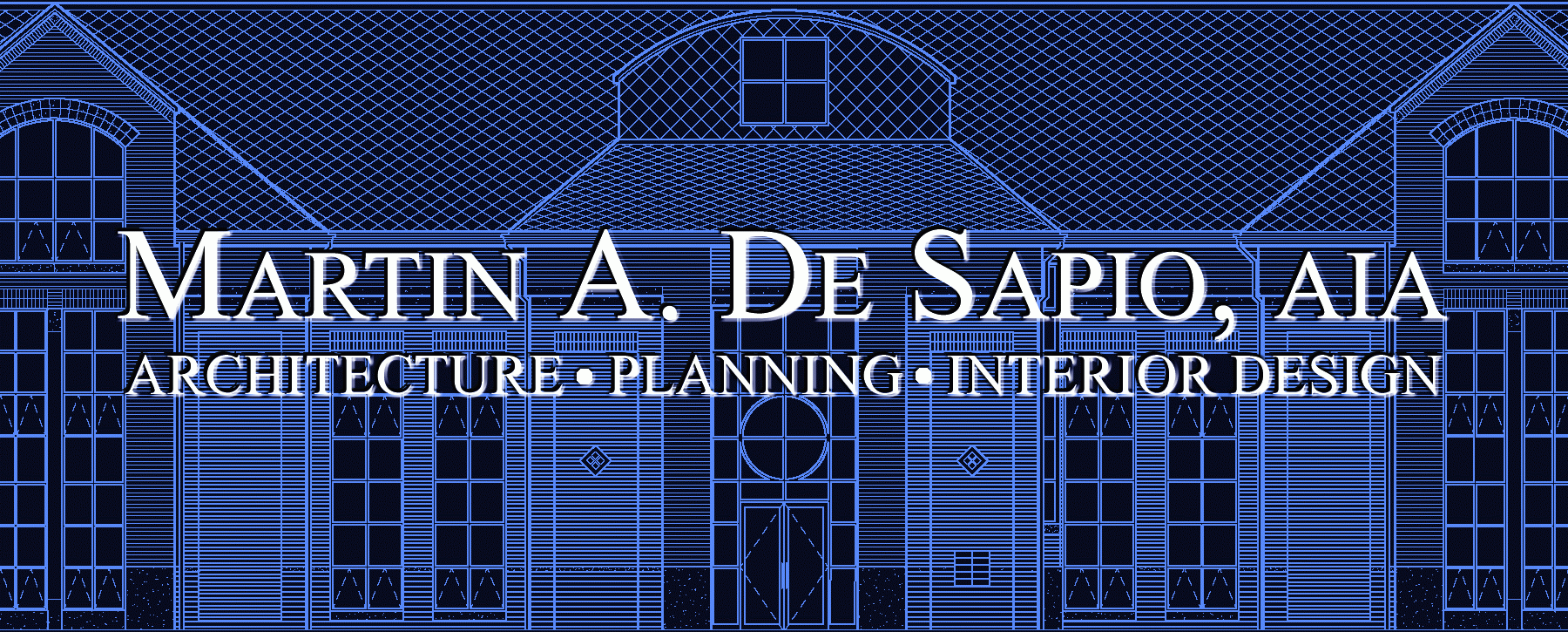 ST. MAGDALEN DE PAZZI CHURCH
Flemington, New Jersey
Description
St. Magdalen de Pazzi Church is constructed on the site of the existing rectory and parish center, atop a hill within a residential neighborhood. Mine Street forms the southern boundary of the site and provides a connection with downtown Flemington. A massive stone wall along the property edge flanking Mine Street is the gateway to the site. A great lawn slopes up from the stone wall, creating a grand foreground to the buildings. Situated as the third element in a crescent configuration with the rectory and parish center, the new church completes the parish complex.
​
The church is set into the existing slope to establish a lower level entry at grade and an outdoor plaza overlooking the great lawn
at the church level. A new oval drive provides a formal arrival and departure element, and a link to the enlarged north parking area.
The church program is comprised of a narthex (indoor gathering area), worship space seating 680, a daily chapel, offices, and a lower level for future classrooms and offices. The building is a study in masonry of forms and elements fundamental to Christian architectural tradition, developed within contemporary guidelines for Catholic worship. The primary spaces are expressed as independent forms in the building mass. The interior materials include an exposed glue-laminated wood structure supported by brick piers, porcelain tile flooring, and red oak woodwork throughout.