Martin A. De Sapio, AIA
270 South Main Street New Jersey 08822
​
Email: info@desapio.com
Phone: 908/788-5222 ext. 206
Fax: 908/788-6877
​
Martin A. De Sapio, AIA
270 South Main Street New Jersey 08822
​
Email: info@desapio.com
Phone: 908/788-5222 ext. 206
Fax: 908/788-6877
​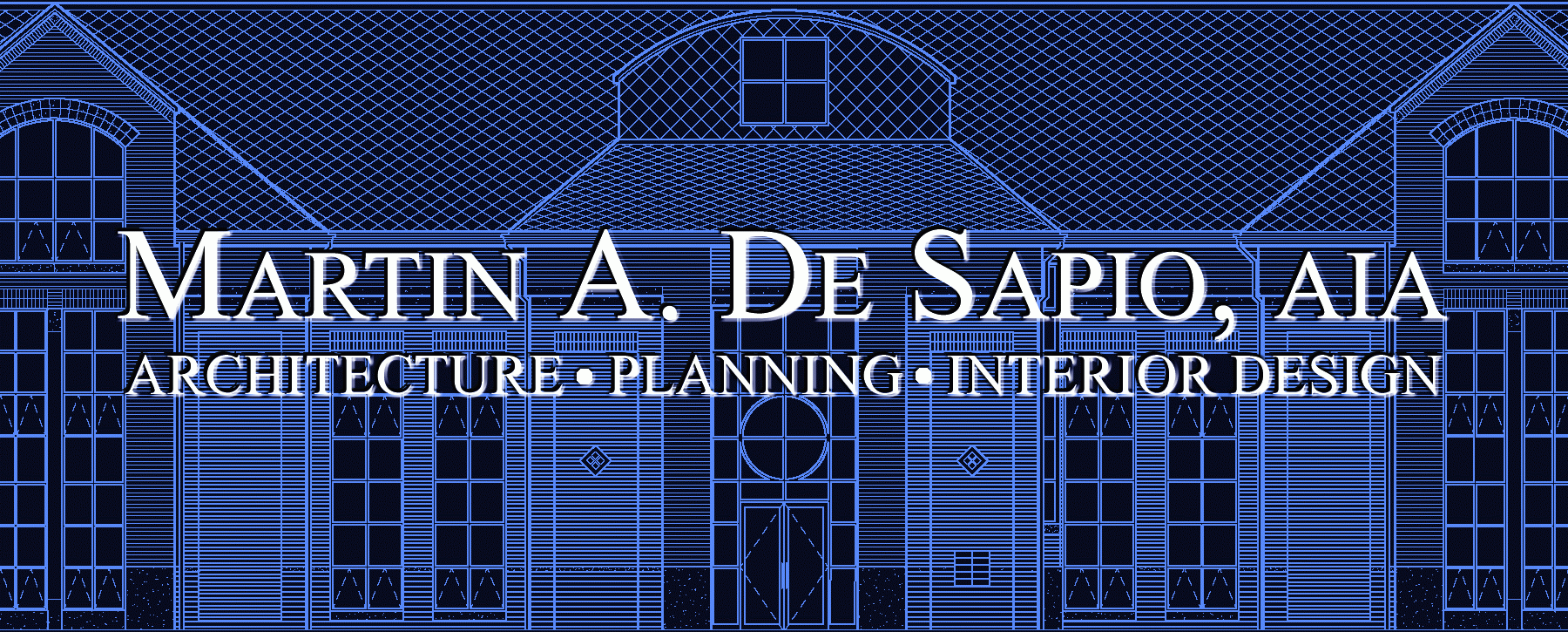 ST. FRANCIS OF ASSISI CHURCH
Belchertown, Massachussetts
Description
The new home for St. Francis of Assisi is sited on a former apple orchard about a block away from the Church's previous home. The new site is nestled in a wooded area making it feel like a retreat from the pressures of the outside world. The new facility contains a sanctuary with seating for six hundred fifty, a small gathering space, a daily mass/adoration chapel, a meeting room, and support spaces. The focal point of the building design is the wood trussed ceiling and exposed wood deck that is complemented by extensive oak millwork.
The wall between the sanctuary and gathering space is a mix of oak millwork and glass that allows one room to flow into the other. The tabernacle is set in an oak and glass shrine that sits between the sanctuary and adoration chapel allowing it to be viewed from both locations. The base of the building and the wall behind the altar is clad with a stone that relates to an old stone wall on site that is a remnant of the former orchard.
Because the project budget was limited due to extensive site development costs, several creative initiatives were undertaken to deliver a project that would meet the Parish's budget. The stone on the exterior was used to wrap the base instead of cladding the entire building. A new type of structural art glass was used in lieu of traditional leaded glass for the "Holy Spirit Window" and "Face of Jesus". And in a unique move, the Pastor took it upon himself to design the altar and ambo from salvaged pieces from other facilities.